This project has received funding from the European Union's 7th Framework Programme for research, technological development and demonstration under grant agreement no 320021

The problem 
Delivering images from a visible light clinical imaging device to a specialist anywhere is currently very costly. For example connecting an endoscope to hospital information systems and then enabling remote consultation costs often over €10.000 per device. Due to this fact, the majority of medical devices are used only locally which means doctors have to be present all the time. A huge portion of medical professional resources are lost because of his. 
The solution 
With our plug'n'play solution the majority of imaging devices can meet the clinical standards needed to connect to hospital systems or to our cloud. The cost is a fraction of what the current solutions cost and deployment time is in minutes instead of days. Other advantages over competing solutions include e.g. device independence – all software run in a browsers without any installations (all devices from phones to tablets and PCs are supported).
The solution is a holistic system that covers the process from image production to archiving to remote viewing and remote diagnostics. All tools have been developed in collaboration with medical professionals and contain features required for clinical use.
Interested in collaborating with other partners on: Companies who work with medical imaging or are delivering systems to medical imaging specialities (e.g. ophthalmology patient record system providers)
Geographic markets of interest: UK, Netherlands, France and Spain
Key Contact: Anssi Ylimaula, CEO, anssi.ylimaula@kidesystems.com
Website: www.kidesystems.com

Engaging Care Sweden develops technology for a lasting lifestyle change. People with chronic or lifestyle related diseases will be empowered for health improvement with a groundbreaking technology. By combining science and treatment programs, such as cognitive behavioral therapy, Engaging Care is able to engage the user in creating new habits for better health and a better quality of life. 
Sophisticated analytics uncover patterns in complex data sets for a deeper understanding of the impact of habits on health and well-being. The technology is new and advanced – but easy to use. For patients and care givers, Engaging Care enables simple communication of relevant health data. Administration and follow-ups will forever be easier.
Today, Engaging Care is used by obese patients in the county of Blekinge, Sweden. We are also currently involved in an organ transplant project with the governmental region of Scania, in the south of Sweden, Region Skåne – a vast institution, responsible for all public healthcare in the region. Using Engaging Care is easy – just get in touch, and we will be excited to show you how.
Geographic markets of interest: Expand within home country Sweden, Spain (Barcelona), USA, Scandinavia
Key Contact: Annica Carnbring Belfrage, CEO, annica.belfrage@engaging.care
Website: www.engaging.care
Other news here

LYTICS LIN provides predictive and prescriptive health care solutions. LIN is a family of predictive and prescriptive solutions ranging from simple but effective forecasts based on logical or statistical methods to solutions of highly accurate artificial intelligence algorithms. LYTICS LIN is under development for ESRD, COPD and cardiology patients.
The strength of the product is the savings in pain and costs for hospitalisations.
We are at the trajectory and about to take off with international contracts during 2016. One successful pilot is ongoing within dialysis in the U.S., which is the primary market.
Highly adaptable, the platform has a strength in analysing various data. We predicted the rise of predictive analytics on the U.S. dialysis market and we are pioneers on this market. We have worked towards an ESRD solution for two years with the intention of the U.S. market.
Interested in collaborating with other partners on: Care pathways for dialysis patients and ehealth solutions for COPD patients.
Geographic markets of interest: USA, Sweden and UK
Key Contact: Mattias Paulsson, Partner & CEO, mattias.paulsson@lytics.ai
Website: www.lytics.ai
Click here to watch the Video

Our Taggisar ICE products helps our customers to easily share important personal information in the case of an emergency.  The Taggisar ICE products are available as stickers, key rings and plastic cards. 
The stickers can be attached to anything you wear or carry with you (cycle helmet, phone, credit card, wallet, purse etc) and the plastic cards fits well in your wallet. In the case of an emergency the QR code on these products can be read within seconds to give access to important information, like:
your name & date of birth
who you would like to be contacted in an emergency
details of any medication you are taking
any medical conditions you have
any allergies you suffer from
You control the information you make available and you can amend it online whenever you choose.
Taggisar® is a registered trademark owned by Scantags AB.
Interested in collaborating with other partners on: We right now focusing on two target groups. One is for people with diabetes and one is for people within action sports.  
For the diabetes we are seeking distributors (hospitals, diabetes nurses) of our Taggisar ICE - Diabetes Medical Certfificates . 
For actions sports we are seeking manufacturers of products and equipment that can bundle our ICE stickers with their products. 
Geographic markets of interest: EU, Australia, US
Key Contact: Rikard Windh, CEO, rikard@scantags.se 
Website: http://diabeteskort.se/   http://www.taggisar.co.uk/
Click here to watch the Video

The Medanets mobile point-of-care solution allows caregiver to access real-time to the Electronic Health Records and to file all the patient measurements, details and medication with a smartphone or a tablet. Medanets solution also integrates to the leading patient monitoring systems such as Philips, GE, Mindray and Siemens Dräger. 
Arguments:
Improving care quality and patient safety
Processes are streamlined and renewed
Bringing significant time savings
Caregivers job becomes more meaningful
The Medanets Mobile EPR solution is a comprehensive iOS application especially for doctors. The solution enables doctors to make dictations and browse journal, diagnoses and procedures, medications, physiological parameters, laboratory results and images through iPhone or iPad. (NOTE: Solution is available only for Finnish and Scandinavian customers).
15 out of 20 healthcare regions in Finland are using our solutions, including Tampere and Turku University hospitals.
Interested in collaborating with other partners on: We are interested in collaborating especially with companies providing Electronic Health Records and all the other players whose offering we can complement.
Geographic markets of interest: Sweden, Norway and all the other Western European countries
Key Contact: Juha-Matti Ranta, CEO, juha-matti.ranta@medanets.com
Website: www.medanets.com
Click here to watch the Video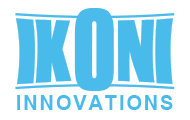 Ikoni Innovations produces intelligent and intuitive Smart Health and Fun Learning mobile solutions. We have a sharp focus on preventive dental healthcare.
Denny Apps, the STeHS (telemedicine.fi) 2016 Innovation Award winning application concept, aims at improving dental health. We develop our applications in co-operation with dentists and healthcare professionals, and the solutions are validated through research.
Denny Apps consist of three mobile applications targeted for different audiences. Our first application, Denny The Tooth, is aimed at children aged 5-12, and will be launched in September 2016. In 2017, DennyCare, a proactive app for all individuals, combines information, products and services seamlessly into one smartphone application – with personalized user profiles and needs in focus. DennyPro is a tool for dentists, helping them treat patients that have fear for the dentist.
Interested in collaborating with other partners on: We welcome relevant strategic partnerships for e.g. cross-promotion, distribution and marketing, and we are looking for investors for international growth
Geographic markets of interest: Nordic Countries, EU and English speaking countries around the world
Key Contact: Omar Ikni, CEO, omar@ikoni.fi
Website: www.ikoni.fi, www.dennythetooth.com

NeuroAtHome is a software platform that enables healthcare professionals to prescribe physical and cognitive therapy across care settings: it can be used in hospitals and outpatient centers or as prescribed by clinicians for remotely-monitored use at home.
Our solution includes over 60 exercises that implement real-time motion capture and measurement capabilities, extensive personalization options, and gamification to improve outcomes and increase patient engagement. As a result, while patients complete clinician-prescribed rehabilitation sessions -regardless of location-, NeuroAtHome analyzes session data to provide healthcare professionals with reports to track patient evolution objectively.
Geographic markets of interest: UK and USA
Key Contact: Pablo Gagliardo, pgagliardo@neuroathome.com
Website: www.neuroathome.com 
Click here to watch the Video
Intelles was founded in November of 2014 to develop embedded sensor network solutions for elderly housing. Aging is a global issue and we wanted to show our expertise on solving some of the issues our society is facing.
Suvanto(r) system consists of wireless sensor units placed around the house. The units monitor and gather data from its surroundings which is analysed in real time using our self-developed algorithms. Based on the accumulated behavioural patterns, the system is able to notice the differences in daily activities and send an alarm if set rules are exceeded. The system also includes a device for outside use, including fall detection, 2 way communication and sos-button for instant alarm. This way the relative or care worker is always in touch with the elderly person.
We've also built the system with expandability in mind, it will be possible to integrate other 3rd party devices to same system as well as incorporate it as a part of companies existing ERPs.
Interested in collaborating with other partners on: health technology, iot and elderly care fields.
Geographic markets of interest: During summer and Fall we are expanding our pilots around Finland and working closely on finding partners in neighbouring countries and around Europe.
Key Contact: Olli Nurmela, CMO, olli.nurmela@intelles.fi / Jere Hirvonen, International Marketing Assistant,  jere.hirvonen@intelles.fi
Website: www.intelles.fi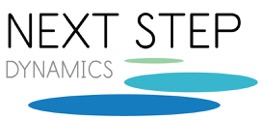 FALL AFFECTS MORE ELDERLY THAN MOST DISEASES
Fall is a global problem affecting millions of elderly, their families and the society. Only in Sweden 
Approx. 70,000 elderly are hospitalized due to fall related injuries out of which (approx..) 18,000 end up in hip fractures and approx. 1,700 elderly lives are lost (that is one elderly life every 6 hours due to fall injuries).
Fall not only kills but also affects the quality of life after fall tremendously. Once they fall down, their physical activity goes down due to fear of fall (among other factors) and this leads to other health problems.
Over 2.5 Billion EUR is spent on fall related injuries.
FALL RISK PREDICTION TO PREVENT FALLS
Our unique digital solution is a Fall Risk Profiler to identify the elderly who are in the risk of fall. If we can predict then elderly who are in the risk of fall, then appropriate invention actions can be taken to prevent it from happening. The profiler is very unique for each elderly as it is built primarily based on the following
Individual movement (balance and strength) and specific sleep patterns.
Medical information from EPR like change in medication, polypharmacy, etc.
Human Observation by care takers and care professionals.
Geographic markets of interest: Nordics
Interested in collaborating with other partners on: 1) Companies who supply devices to elderly care and assisted living like BP Monitor, etc. 2) Companies developing Patient Records. 3) Research institutes on Physiotherapy for academic collaboration.
Key Contact: Karthik Srinivasan, CEO, karthik@nextstepdynamics.com
Website: www.nextstepdynamics.com

Hospitals organizations need to find new and cost efficient ways to handle limited resources and increasing numbers of care receivers by optimizing healthcare processes.
MYSPHERA's solution gives hospitals flexibility and speed, so they can analyse and react using real-time information, creating improved operational efficiency in their organization and safe hard money.  We work with them in partnership to ensure they maximize the benefits our solution provides. Our goal is for them to realize a swift time-to-benefit and maximize their ROI.
MYSPHERA's IoT Real Time Location System is tailored to the needs of acute care hospitals, which we have successfully proven in several installations – world-wide and is already leading the Spanish market. Our vision is to empower Clinicians, Patients, and Healthcare Management worldwide with smart sensor-driven on-demand actionable information to improve patient care outcomes while increasing efficient management of resources in hospitals, senior living, and patient homes.
Geographic markets of interest: Europe, LATAM, USA
Interested in collaborating with other partners on: Lean management for hospitals, Hospital Electronic Network infrastructure, Hospital Information Systems, Interoperability, Cybersecurity.
Key Contact: Salvador Vera, svera@mysphera.com
Website: www.mysphera.com
Click here to watch the Video

At UMANICK, we are committed with the safety of persons and organizations. Our biometric software with fingerprint, face, voice and iris recognition, allows people to identify themselves in an easy and secure way. Something that is impossible with the traditional methods of cards and passwords.
Our main mission is to safeguard patient safety in the healthcare sector. Our solutions avoid patient harm stemming from identification errors in healthcare processes at hospitals and medical centres. We also eliminate fraud by patient identity theft, reduce healthcare spending, and improve the image and reputation of the hospital.
Geographic markets of interest: Spain, Germany, UK, South America (Mexico, Peru, Colombia). 
Interested in collaborating with other partners on: Interested in collaborating with partners who are already distributing directly to hospitals/healthcare organizations, especially those with hospital software and who may be interested in selling our products integrated into theirs.
Key Contact:  Emilio Gallego, CEO, emilio.gallego@umanick.com 
Website: www.umanick.com
Click here to watch the Video