This project has received funding from the European Union's 7th Framework Programme for research, technological development and demonstration under grant agreement no 320021
READi for Health project was launched in Oulu  by Centre of Health and Technology and Council of Oulu Region. The kick off meeting gathered participants representing different quarters of public administrators, research and industrial life interested in cooperation possibilities offered by the project.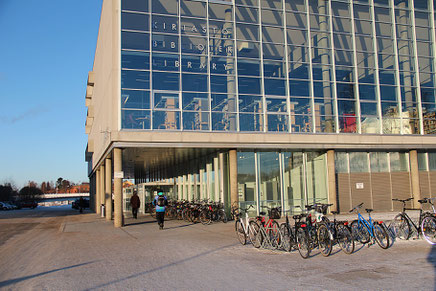 In the meeting there were discussions about the process of precommercial procurement, the promoting of which is among the objectives of READi for Health project. Also the use of new technological solutions in hospital care were presented. One of the other themes discussed in the meeting concerned the availability of health information, access to information anytime anywhere is one of the three focus areas of READi for Health project.
READi for Health Kick off presentation in OULU
Oulu READi for Health - Jan2014.pdf
Adobe Acrobat Document
1.8 MB